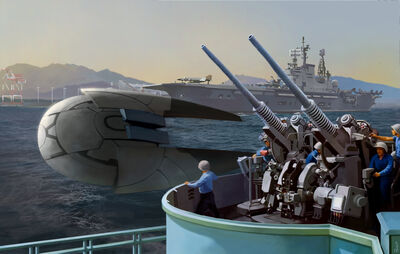 Alien Scouting Missions are the first kind of missions the Aliens will launch. Low key and of little threat to anyone they are simple scouting missions aimed at learning more about a region.
Greatly increase the alien ticker rate while active.
Alien Scouting Missions are avaliable from the start of the invasion.
Ships used
Edit
In order of appearance
Main Craft
Edit
Ad blocker interference detected!
Wikia is a free-to-use site that makes money from advertising. We have a modified experience for viewers using ad blockers

Wikia is not accessible if you've made further modifications. Remove the custom ad blocker rule(s) and the page will load as expected.